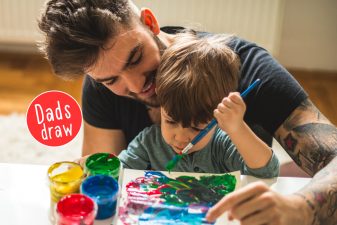 This special weekend program aims to positively promote the role of Dads, Grand-dads, and father figures, in helping children to get creative and enjoy the arts! It is known that Dads who create and play with their children, help to build resilience, self-respect, and emotional intelligence. So step up at the Gallery on Saturday, 7 September, for a fun-filled morning of art-play!
Saturday 7 September – 10.00 am to 12.00 pm
Bundaberg Regional Art Gallery – 1 Barolin Street
FREE event – all welcome!