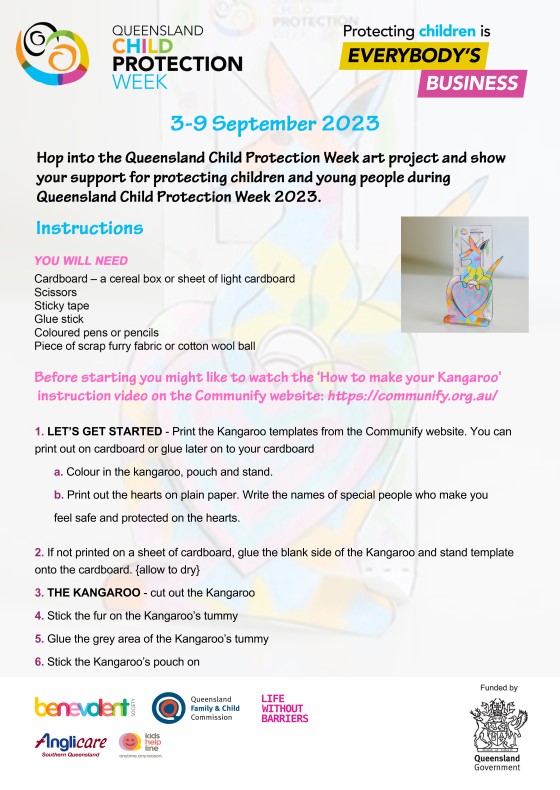 Talented artists have designed an easy to make kangaroo that can be put together and decorated by children of all ages.
This spring our hand made kangaroos are going to be state-wide, as community groups and kindys make and decorate their kangaroos in the lead up to Child Protection Week as we remember that child protection is everybody's business.
Child Protection Week is recognised nationally from 3 – 9 September 2023
Everything you need to run your own children's "make a kangaroo" workshop is here to follow at home or in a group.