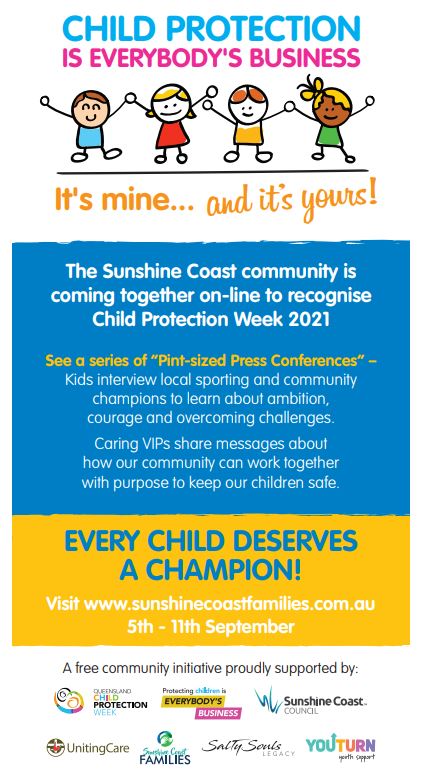 The Sunshine Coast's Child Protection Week on-line event has been created by Sunshine Coast locals for locals, with more than thirty volunteers, including eleven children who were new to filming, generously giving of their time to support our region's contribution to Queensland Child Protection Week 2021.
Several faces are recognisable as community and sporting champions, whilst others represent partner organisations committed to supporting local children, young people and families, both individually and together as part of the Sunshine Coast Family Support Collective. Every child deserves a champion!
Key themes explored in this campaign are the harnessing of personal safety, resilience and potential in our children and young people.
This is an important conversation for the whole of our community because "child protection is everybody's business".
We hope you enjoy viewing our Pint-Sized Press Conferences and messages of support from community members.
Visit the Sunshine Coast Families Website – www.sunshinecoastfamilies.com.au