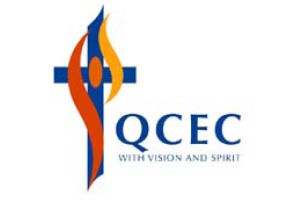 The Queensland Catholic Education Commission (QCEC) has an essentially strategic role and has as its principal goal the greater coordination and advancement of Catholic education in Queensland. It does this by representing the interests of more than 280 Catholic school communities across Queensland which are administered by twenty autonomous Catholic education authorities.
The Commission is a sixteen member body which has an independent chairperson and includes the QCEC Executive Director, Bishops' representative, Directors of each diocesan Catholic education employing authority and representatives of the Catholic Religious Australia (Queensland), Queensland Federation of Parents and Friends, and Diocesan Catholic Education Councils and Boards.
The operations of the Commission are carried out by a secretariat staff based at Penola House, 143 Edward Street, Brisbane.
Visit the website: www.qcec.catholic.edu.au