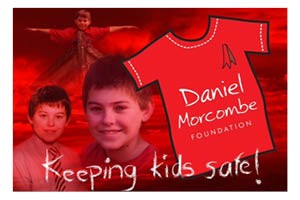 'Don't tell mum about her present, it's a secret until Mother's Day." "Don't tell Grandpa about his surprise birthday party." Young children often delight in secret knowledge and as they move into primary school, there's plenty of fun to be had with the messenger game and whispering harmless gossip to their friends. However, secrets are a weapon used by perpetrators to prevent children from disclosing abuse. 
That's why the language that we use around secrets and surprises is such an important part of children's personal safety education. For children aged 4-7 the key message is that no one should ask us to keep a secret that makes us feel bad. Nothing is too awful to talk about and that children won't get in trouble if they tell you an unsafe secret that someone has asked them to keep. 
This September, the Daniel Morcombe Foundation is excited to release a new resource for children aged 4-7 which specifically addresses secrets and surprises. Australia's Biggest Child Safety Lesson (ABCSL) is a ready-made video safety lesson which makes teaching personal safety easy and is watched by children across the nation each year. The free online event will take place on 10 September, during National Child Protection Week. Register now to participate at home, in your early learning centre or junior primary school. Visit https://danielmorcombe.com.au/australias-biggest-child-safety-lesson-2/.