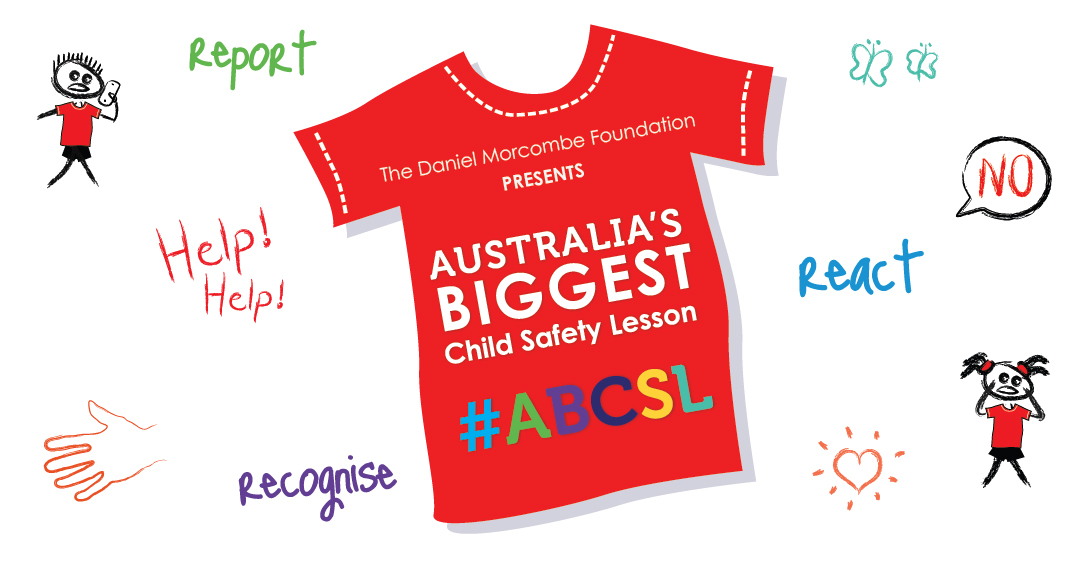 This year, Australia's Biggest Child Safety Lesson was created in consultation with students at Laidley District State School. Year Five students provided crucial feedback on previous video content, on what makes them feel safe and unsafe and how they like to learn about safety. The students then participated in the filming and the review of the first cut!
To celebrate the ways in which ABCSL privileges children's voices, the Daniel Morcombe Foundation will be hosting a morning tea around the viewing of Australia's Biggest Child Safety Lesson.
Bruce and Denise Morcombe will engage with students, distributing child safety resources.
Australia's Biggest Child Safety Lesson (ABCSL) is a free livestreamed event that engages children across the country in vital personal safety education. In National Child Protection Week, the Daniel Morcombe Foundation will livestream two brand new video safety lessons to children around the country.
Preventing child sexual abuse is everybody's responsibility. Teaching children that they have the right to be safe, that they are allowed to say no to anything or anyone that makes them uncomfortable, and that there are adults who will help them has the power to prevent harm. These messages also empower children who are experiencing abuse to tell someone who can help.
In fact, help-seeking is the theme of Australia's Biggest Child Safety Lesson for both 4-7-year-olds and 8-12-year-olds this year. In these age-appropriate, engaging, and positive lessons, children will learn skills and strategies to seek help if they ever feel unsafe. The lessons reframe accessing support as a truly heroic and courageous act.
Australia's Biggest Child Safety Lesson for early years and junior primary students (4-7 years old) will go live at 9am AEST on Tuesday 7 September (approx 10 mins long). This is followed by a new resource for upper primary students (8-12 years old) at 10am AEST (approx 25 mins long).
ABCSL makes teaching personal safety easy with accompanying lesson plans and resources. Register now to be part of this important child safety event at https://danielmorcombe.com.au/australias-biggest-child-safety-lesson-2/ .