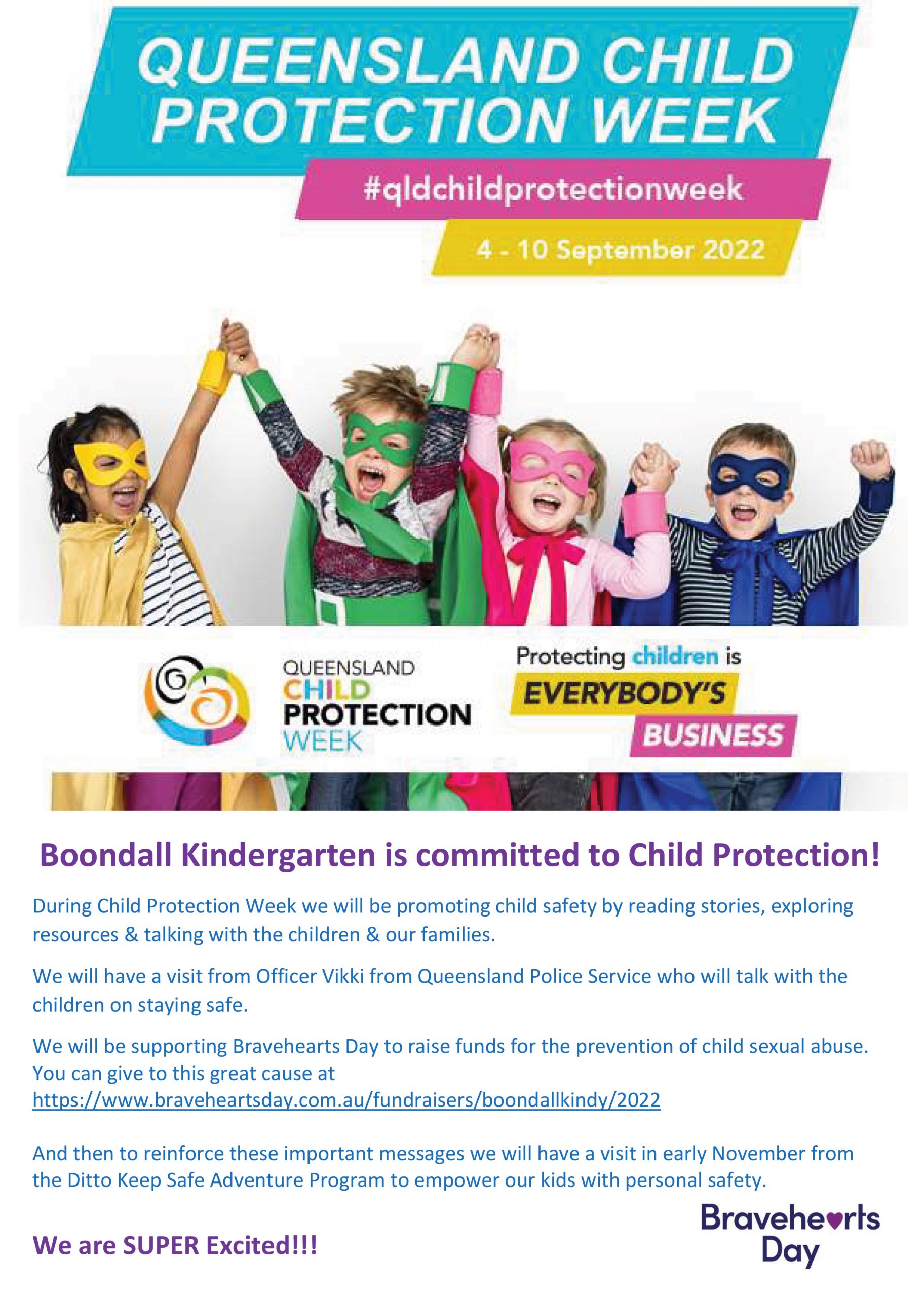 Boondall Kindergarten is committed to Child Protection!
During Child Protection Week we will be promoting child safety by reading stories, exploring resources & talking with the children & our families.
We will have a visit from Officer Vikki from Queensland Police Service who will talk with the children on staying safe.
We will be supporting Bravehearts Day to raise funds for the prevention of child sexual abuse.
And then to reinforce these important messages we will have a visit in early November from the Ditto Keep Safe Adventure Program to empower our kids with personal safety.