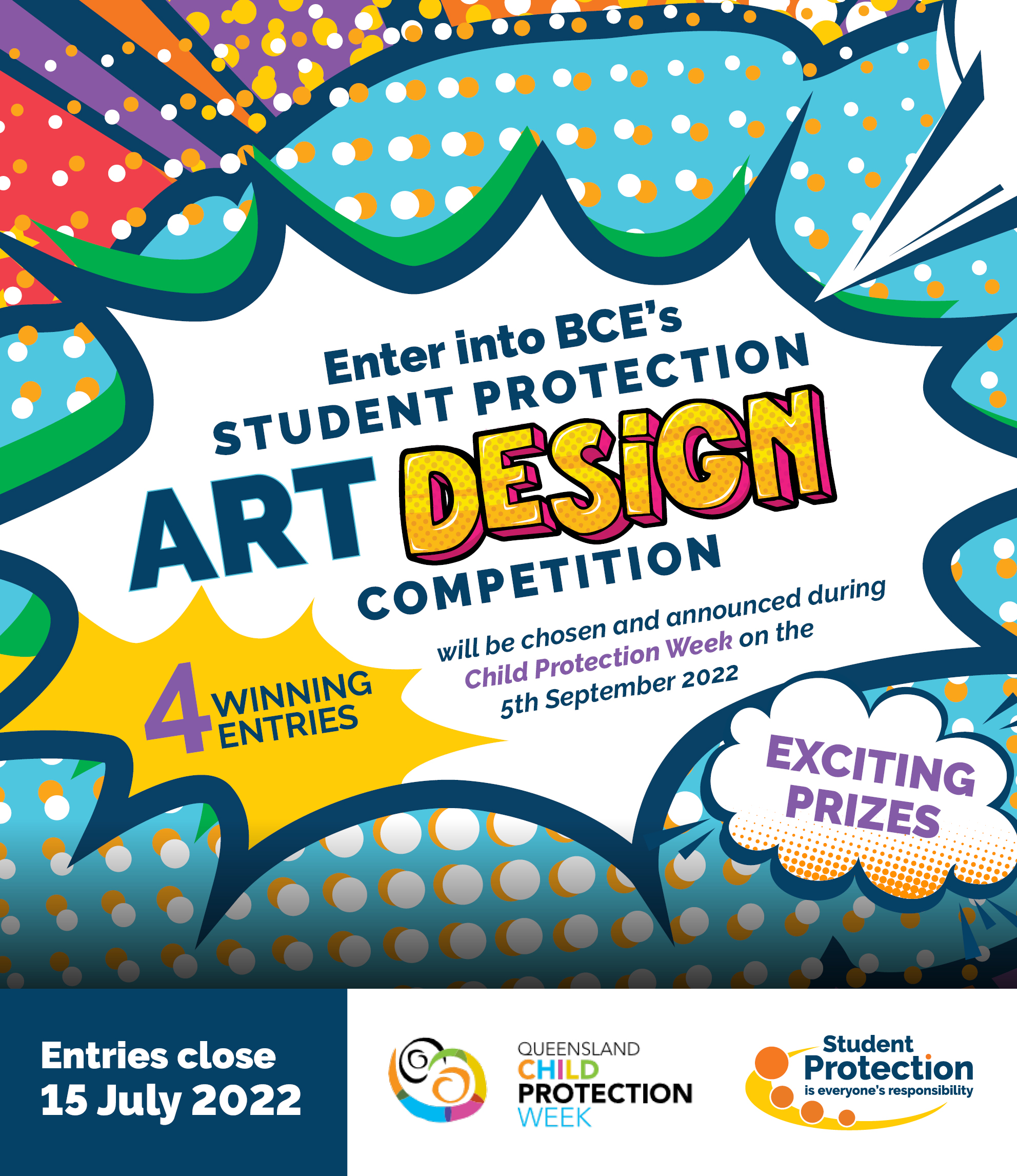 On the 3rd of May, the Brisbane Catholic Education People and Safety Committee enthusiastically endorsed the new initiative by the Student Protection Team to get students involved in highlighting the importance of student protection in schools. The initiative involves a BCE wide Art Design Competition where students have been asked to submit a piece of work that focuses on the theme "Child Protection is Everyone's Responsibility".  
The Student Protection Team wanted students to have a say and be involved in the development of the new design for t-shirts and other materials that will promote the important staff in schools who are the nominated Student Protection Contacts.  
The winners will be invited to a special celebration during Child Protection Week which runs from the 5th to the 10th of September this year. Child Protection Week offers BCE the opportunity to:  
Champion

 a culture of child safeguarding within BCE

​

 

Raise awareness 

& promote child abuse prevention & student protection in BCE schools

​

 

Improve

 the visibility of Student Protection Contacts (SPCs) & promote their role in protecting children

​

 

Build 

staff capability to meet student safety needs

​

 
Enhance

 the safety of BCE students​

 
The competition will run from the 30th of May to 15th of July. Resources will be provided to schools so that they can promote this very exciting and important initiative. It is hoped that this initiative will allow teachers to have conversations about student safety in their classrooms as a way to introduce the initiative. For more information staff, students and parents can go to www.student-voice.bne.catholic.edu.au.