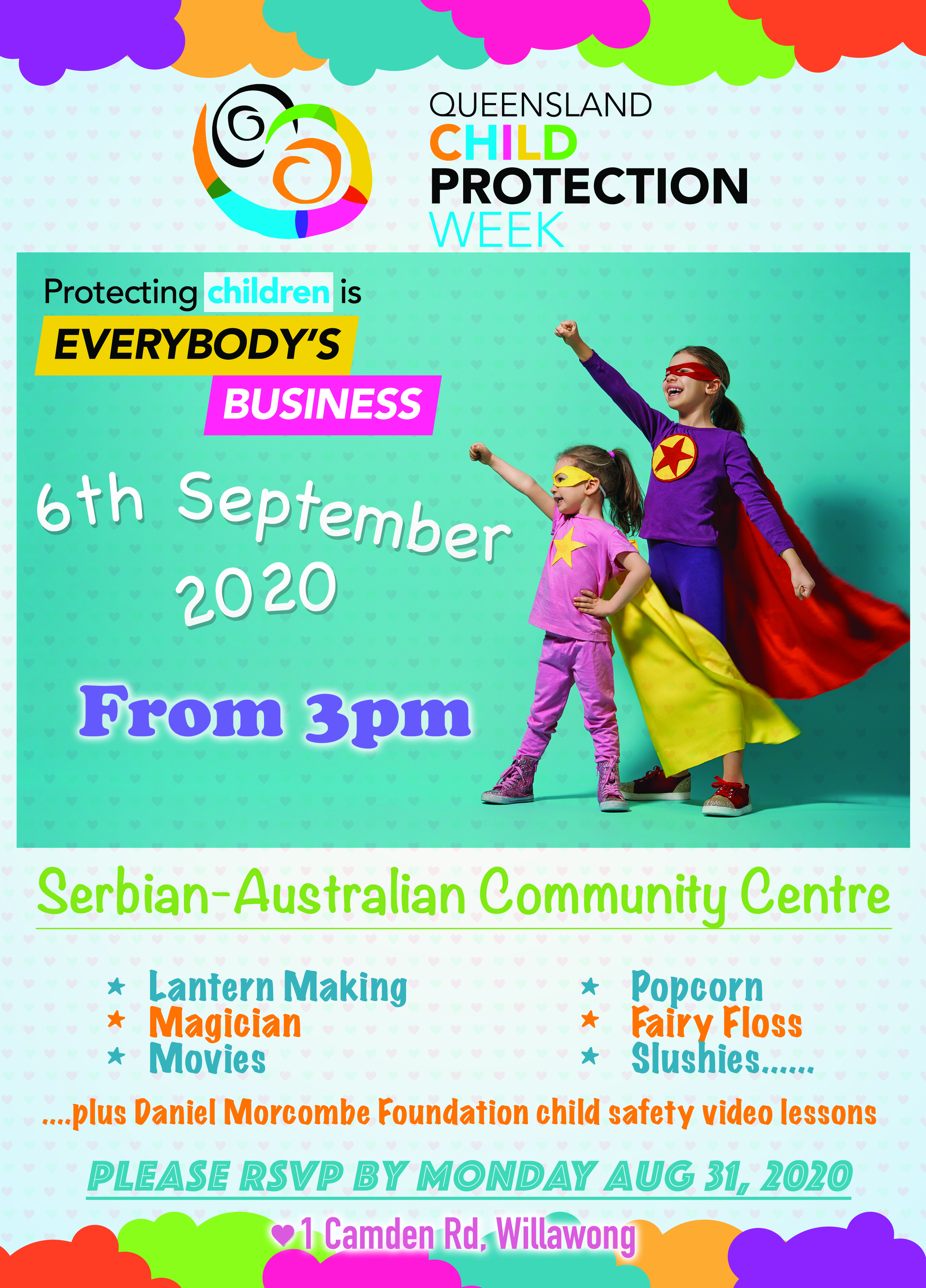 Serbian Australian Centre is proud to be hosting Kids Event to honour and to promote the Key Messages of Child Protection Week.
Our Kids Event will be held on 6th of September with the start from 3:00pm.  The event will include Lantern Making, Magician Show, Kid's Movie (PG rated) including Daniel Morcombe Foundation child safety video lessons as well as provision of broad range of information, resources and services already available through government and non-government organisations to parents/caregivers.
We kindly ask members of the public who wish to join us at the event to please RSVP by Monday 31st of August 2020 by sending an email to [email protected] advising us of how many adults and children will be attending the event.