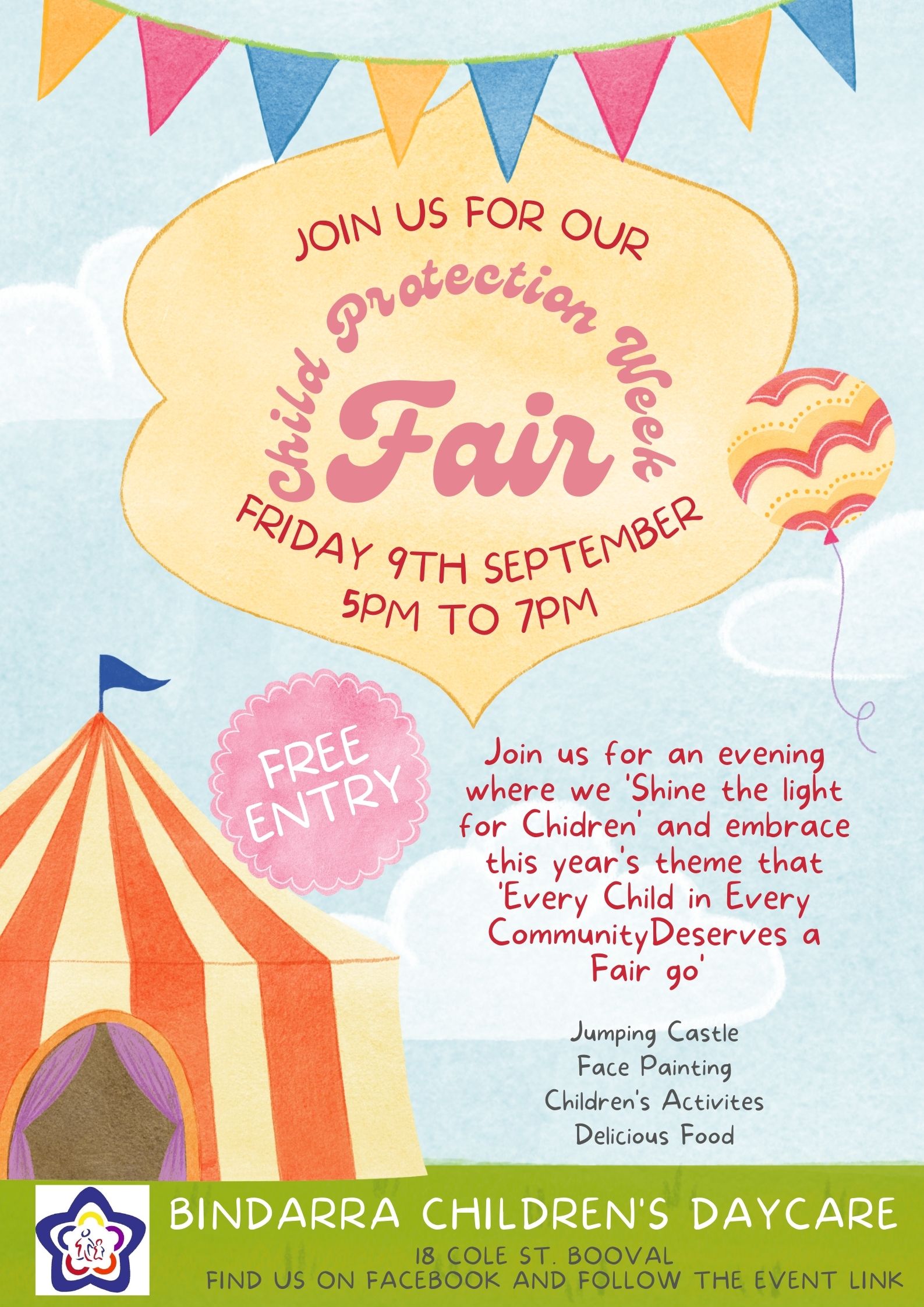 Bindarra Children's Daycare Centre is proud to host this event to help 'Shine the Light' on child protection. Come along and learn about QCPW key messages.
We will be promoting this year's theme that 'Every Child in Every Community Needs a Fair Go' at a mini FAIR at Bindarra.
Come share in some activities for children and families, share in some delicious food and enjoy some treats you would normally find at the FAIR.
Help in strengthening the message that 'Child Protection is Everybody's Business.'
All local community members welcome!