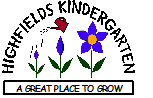 Whilst our Annual Community Family Fun Day is not being held during Child Protection Week, we will be strongly promoting Child Protection at our event.
If COVID-19 restrictions are still in place at the time, we will be very mindful of the COVID-19 requirements to manage our event successfully and safely.
We will be closely monitoring any restrictions leading up to the event date and be prepared to be flexible with our plans if needed.
In the meantime, we are also promoting Child Protection in our monthly newsletter and now displaying your poster in the lead up to Child Protection Week.
We are looking forward to participating in the "Shine a Light Lantern Project" with our Kindergarten groups.