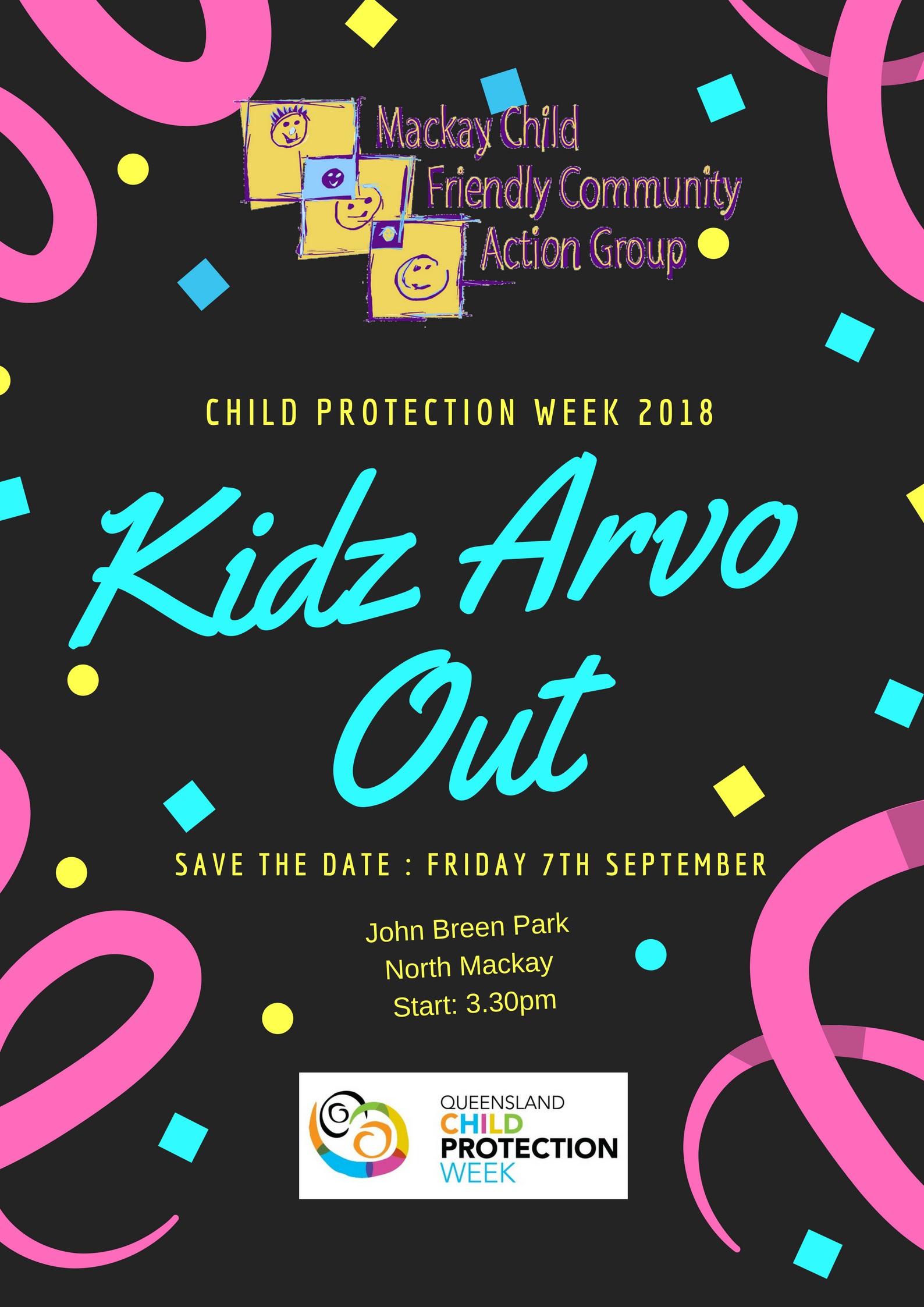 Mackay Child Friendly are hosting the annual Free Family Friendly Community Event KIDZ ARVO OUT  at John Breen Park, North Mackay  for Child Protection Week 2018  – Please see flyer attached.
The Child Protection Week Event aims to build connectedness within families and will enable them to socialise in an alcohol free, family friendly environment with  educational stalls where families will be encouraged to play their part for Child Protection Week as the key message of Child Protection Week states " Child Protection is everyone's business"
The event will be held on Friday the 7th of September starting at 3.30pm,  with fun activities, live music  and food stalls and the Movie Little Rascals will be screening under the starts starting at 6pm sharp.
The event should close at approximately 8.00pm
The Family Friendly Community  Event will have many children's activities such as but not limited to:
Jumping Castles/ Inflatable activities
Rockin Kids sessions (Music Therapy)
Local Football Players from the Cutters attending to do ball activities with kids.
Service Provider Information and Activity Stalls
Food Stalls – food vendors to be released soon