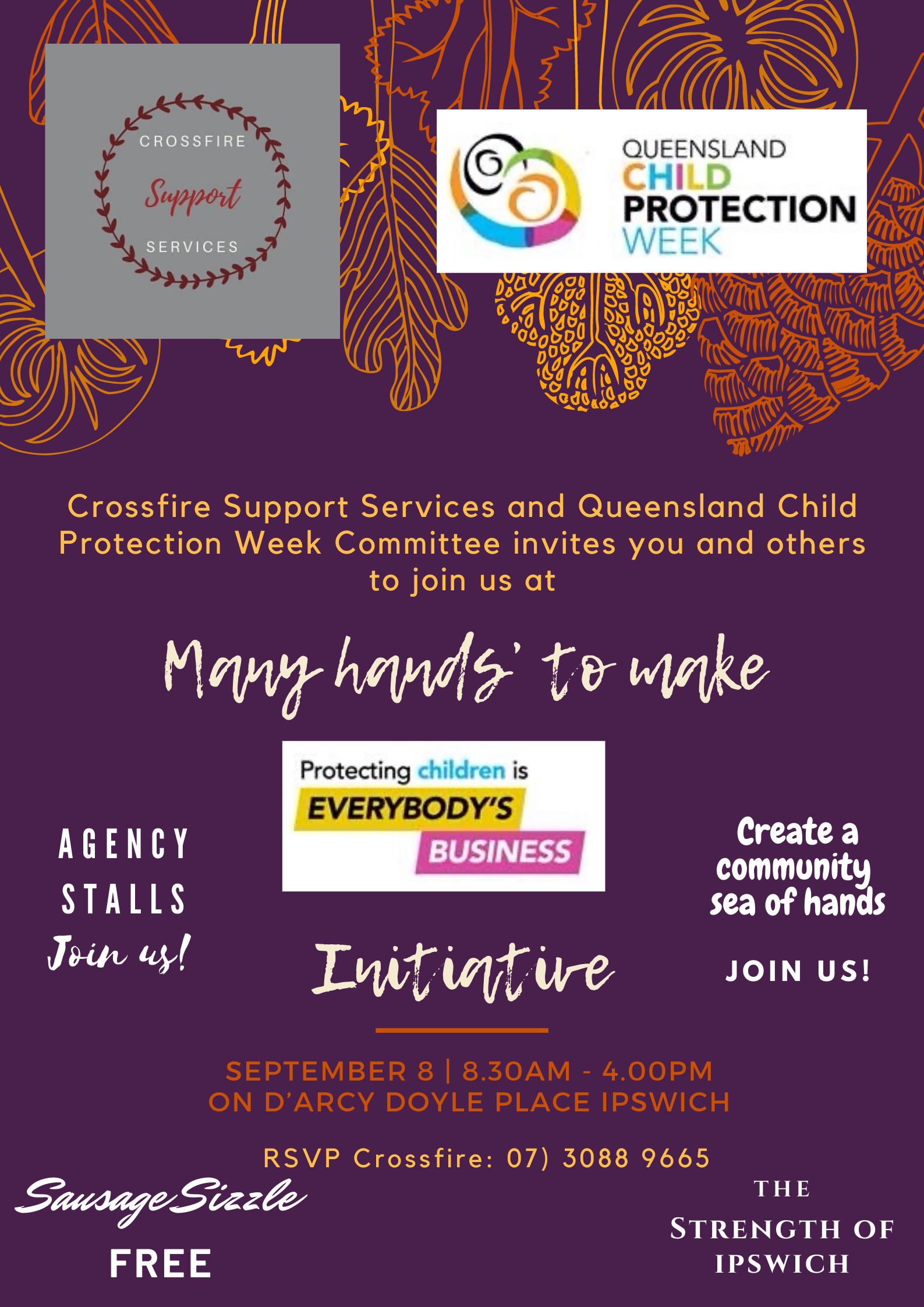 Crossfire Support Services and the Queensland Child Protection Week Committee invites you to participant in Many hands' to making child protection everybody's business' Initiative on Darcy Doyle Place to honor Queensland Child Protection Week 2020.
Wherever you live in Ipswich you can join in the fun!
Free sausage sizzle and agency stalls!
Exhibition Booths
Agencies, not-for-profit organisations, community groups can register for your exhibition booth by phoning Crossfire on 07 – 3088 9665 to promote your service.
PROMOTIONAL FLYER ATTACHED.