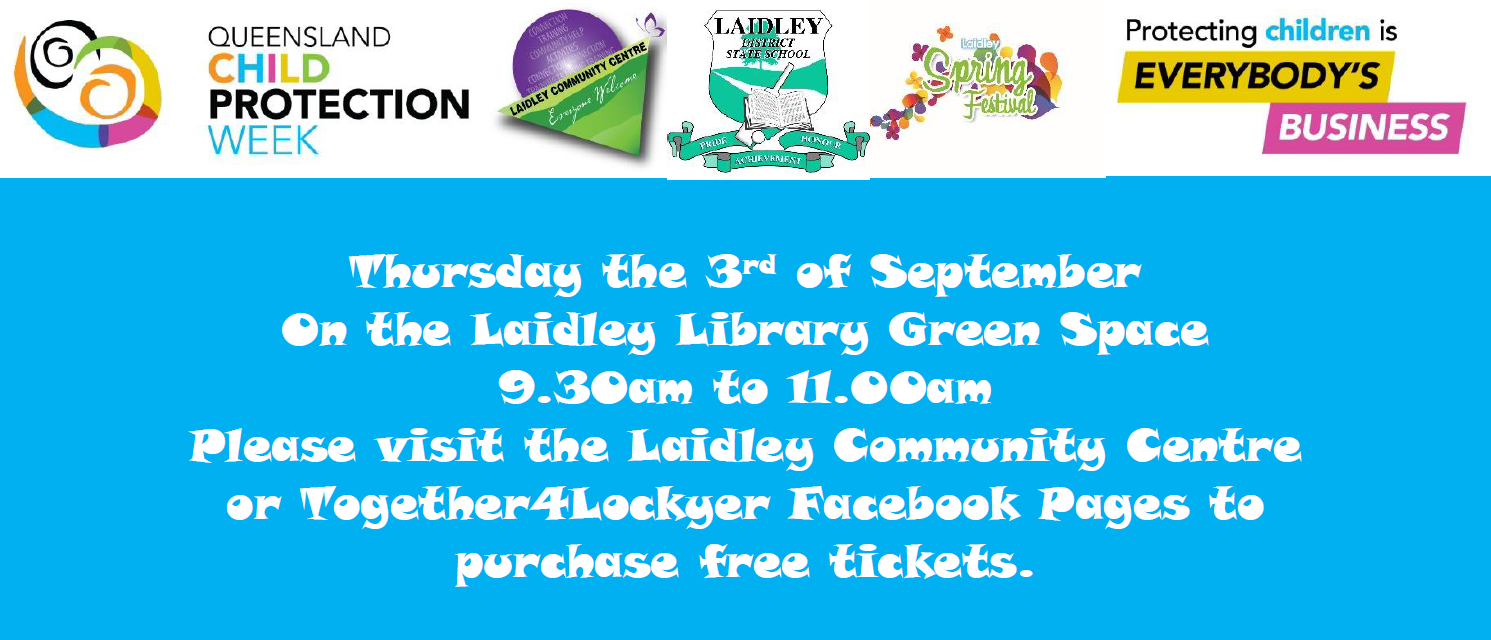 Messy Play Day will celebrate Child Protection Week with the launch of our Family and Child Packs.  Along with the Child Protection Key Messages we will be promoting protective factors for families that help them feel loved, safe, healthy and happy in their community.  The Lockyer Valley Regional Council, Mayor Tanya Milligan will be there to help launch the packs.
Our stall holders will include West Moreton Child and Oral Health, DVAC,  Kindy Counts EQ, Lockyer Libraries, Laidley State School Playgroup, Kambu and the Laidley Community Centre. Each stall will have a "Make and Take" activity so the fun continues at home.
At the same time our local Kindys and Early Education Centers will be completing activities to celebrate with us "together but apart".  Shine a Light Lanterns will be located at each of the centers and we will also be presenting them with Child Protection themed books; "Everyone's got a Bottom" and "A Secret Safe to Tell".  Some families at the centers will also receive one of our Baby Packs.
We have plenty going on even if you can't make it to Messy Play Day.
Tickets will be available on these Facebook Pages, Laidley Community Centre and   Together4Lockyer