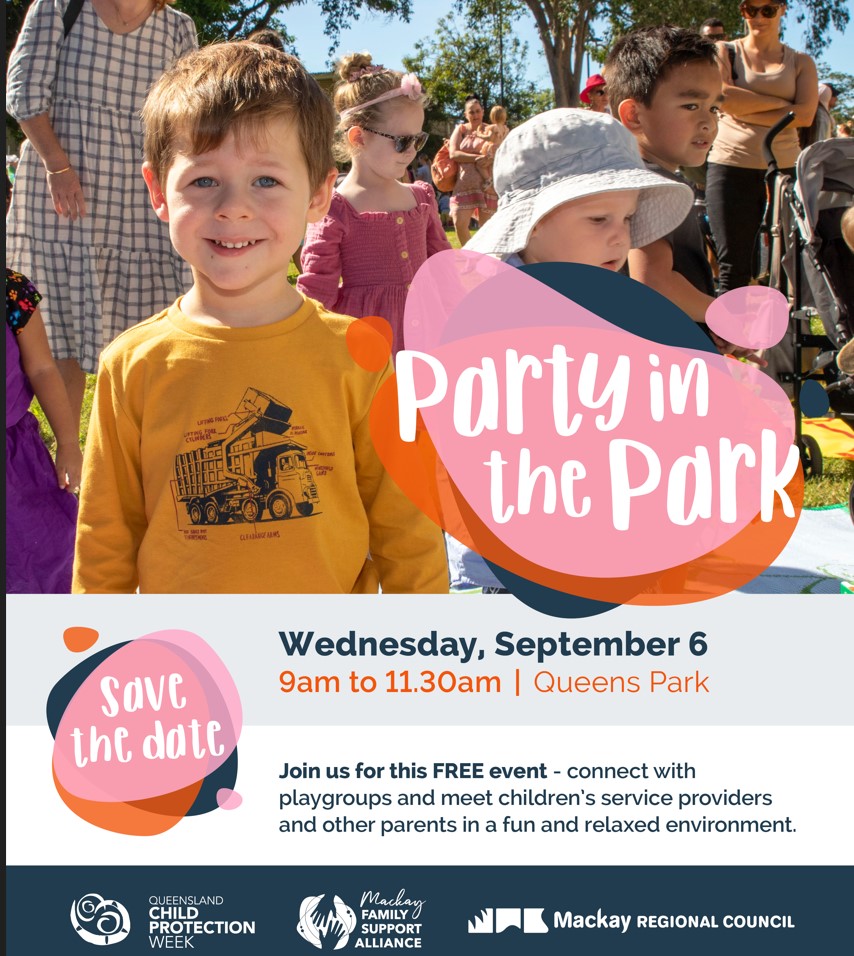 The Mackay Family Support Alliance and Mackay Regional Council together are hosting Pary in the Park.  A Child Protection Week event aimed at promoting that Protecting Children is Everybody's Business…
The event is on Wednesday 6 September from 9am to 11:30am at Queens Park, Mackay.
Connect with Playgroups and meet Children services in a fun and relaxed environment.