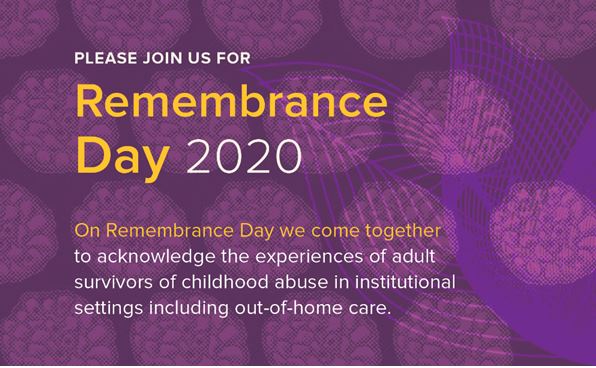 Come together…

12pm, Wednesday 9 September 2020
via Zoom Webinar (Register).

This year during Child Protection Week, we are not able to meet in person for Remembrance Day due to social distancing restrictions. Instead we invite you to join people who were placed in institutional or other out-of-home care as children, and their family and friends for an online Remembrance Day event.

Together, we continue to pay tribute to the courage and determination of adult survivors of childhood abuse in these settings. We acknowledge that they have been strong witnesses of truth and advocates for justice who work passionately to ensure the past is not repeated in child protection systems.
12pm Wednesday 9 September 2020

This event will be hosted online via Zoom Webinar,
to recieve the log in details please register your attendance below.

Zoom Webinar Registration Link