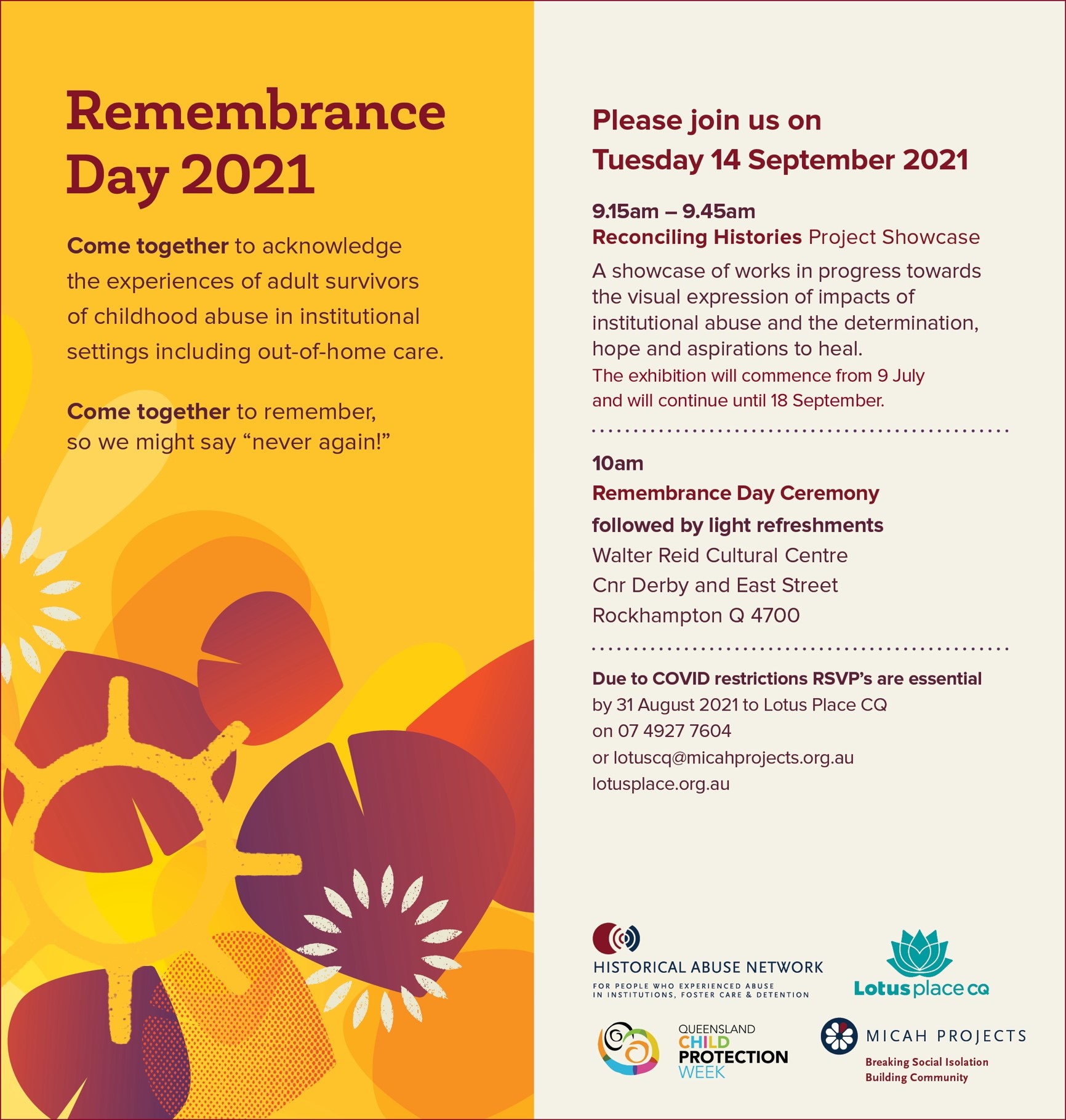 Please join us on
Tuesday 14 September 2021
9.15am – 9.45am
Reconciling Histories Project Showcase
A showcase of works in progress towards the visual expression of impacts of
institutional abuse and the determination, hope and aspirations to heal.
The exhibition will commence from 9 July and will continue until 18 September.
10am
Remembrance Day Ceremony  followed by light refreshments
Come together to acknowledge the experiences of adult survivors
of childhood abuse in institutional settings including out-of-home care.
Come together to remember, so we might say "never again!"