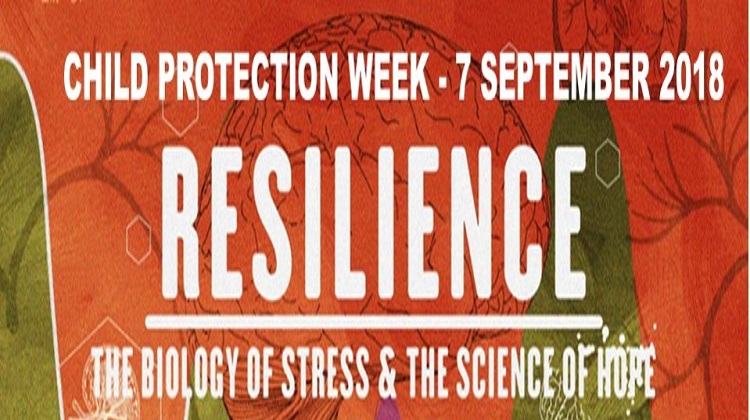 Growing Resilience in Our Community
Becoming an ACE (Adverse Childhood Experience) Informed Community
DOCUMENTARY SCREENING followed by a PANEL DISCUSSION and Q&A    
Resilience: The Biology of Stress and the Science of Hope demonstrates how parents, caregivers and educators can disrupt cycles of violence, addiction and disease through safe, stable and nurturing relationships. 
                                           Guest Panel Members:
David Bradford – Managing Consultant – DaV'ange Consulting
Prof Selena Bartlett – Neuroscientist – TRI (Translational Research Institute)
Prof Jane Shakespeare Finch – Trauma Researcher in Psychology and Counselling – QUT
Dr Divya Mehta – Geneticist and Biostatistician – QUT
Bronwyn Rees – Peer Support Developmental Trauma Consultant RiSE QLD
                                                         "The child may not remember, but the body remembers."

The original research was controversial, but the findings revealed the most important public health findings of a generation. RESILIENCE is a one-hour documentary that delves into the science of Adverse Childhood Experiences (ACEs) and the birth of a new movement to treat and prevent toxic stress, now understood to be one of the leading causes of everything from heart disease and cancer to substance abuse and depression. Extremely stressful experiences in childhood can alter brain development and have lifelong effects on health and behaviours.
However, as experts and practitioners profiled in RESILIENCE are proving, what's predictable is preventable. These physicians, educators, social workers and communities are daring to talk about the effects of divorce, abuse and neglect.
We have chosen to screen this film because we believe it is time we all unite to tackle the toughest challenges individuals, children and families face in our local communities.
This is an opportunity for us to create a discussion around legislation and policy to tackle the root cause of toxic stress, and provide parents and caregivers the understanding and tools to assist their children to move forward.
We can promote healthy brain development by promoting safe and nurturing environments for children and families. Encouraging both the prevention and treatment of trauma.
Understanding trauma gives hope; being understood aids in healing.
Need more convincing? Visit the film's website and view their trailer:   https://www.tugg.com/titles/resilience