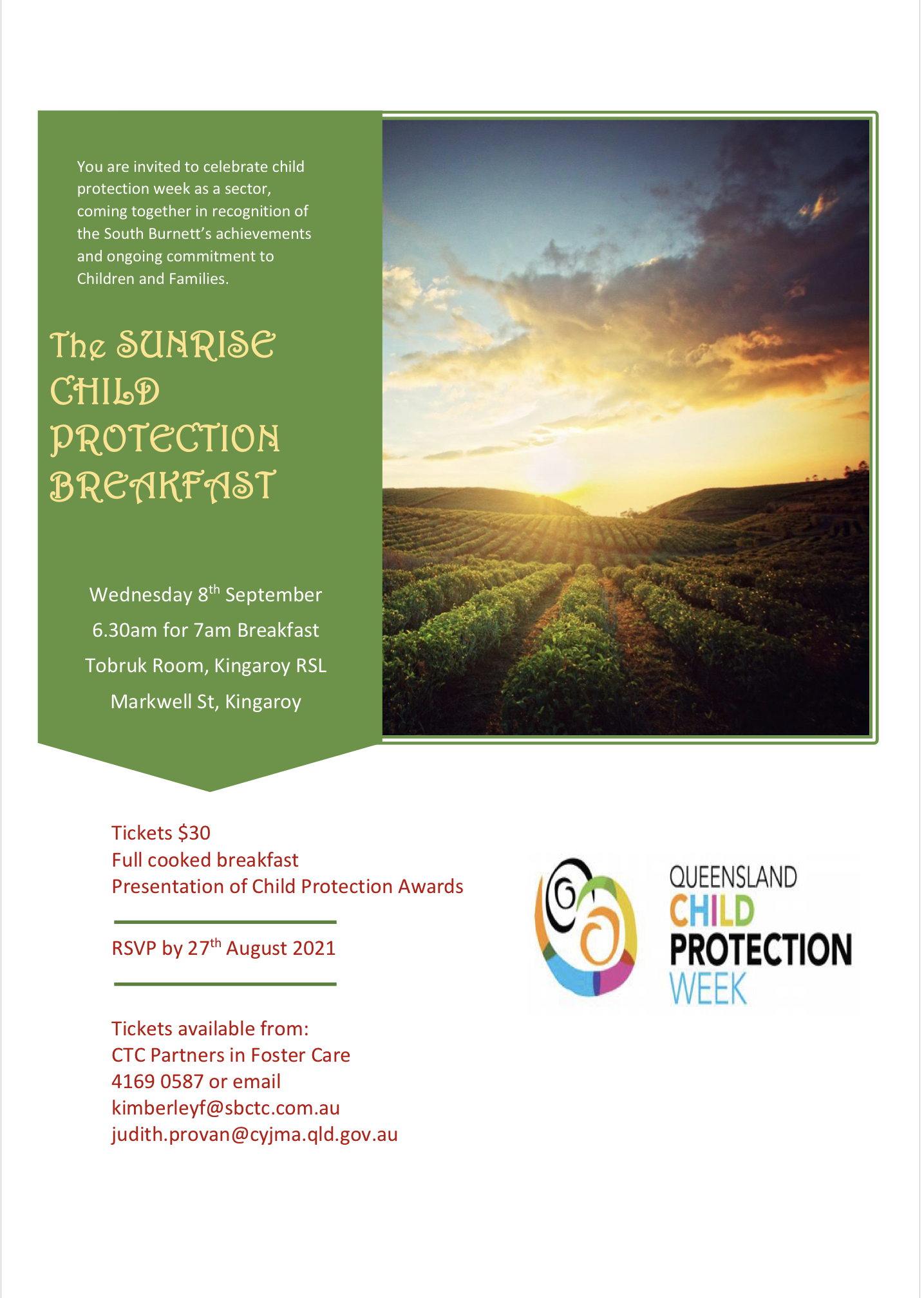 In the South Burnett we are providing paper lantern packs to all of our schools. Students will decorate the lanterns and they will be displayed in the Kingaroy Shopping Centre from the 30th August to the 11th September. Monday 6th September we will have a stall in the shopping centre with Information and resources available. Agencies represented will include Child Safety, Foster and Kinship Care Support, Early Intervention, Child Care Services etc…
The committee has also purchased 'The Rabbit Listened' book that will be provided to every school in the South Burnett for guidance officers to use with their students.
Wednesday 8th September:
Sunrise Breakfast: professionals event. Acknowledging achievements across the sector in the South Burnett.
A professional development training is also being held at 8.45am at the Enterprise Centre, Kingaroy. The training topic is Managing Grief and Loss and will be presented by Warren Bergh, Advanced Psychologist, Evolve Therapeutic Services. Due to COVID numbers are limited.
Please call 41690587 or email [email protected] to secure your spot.