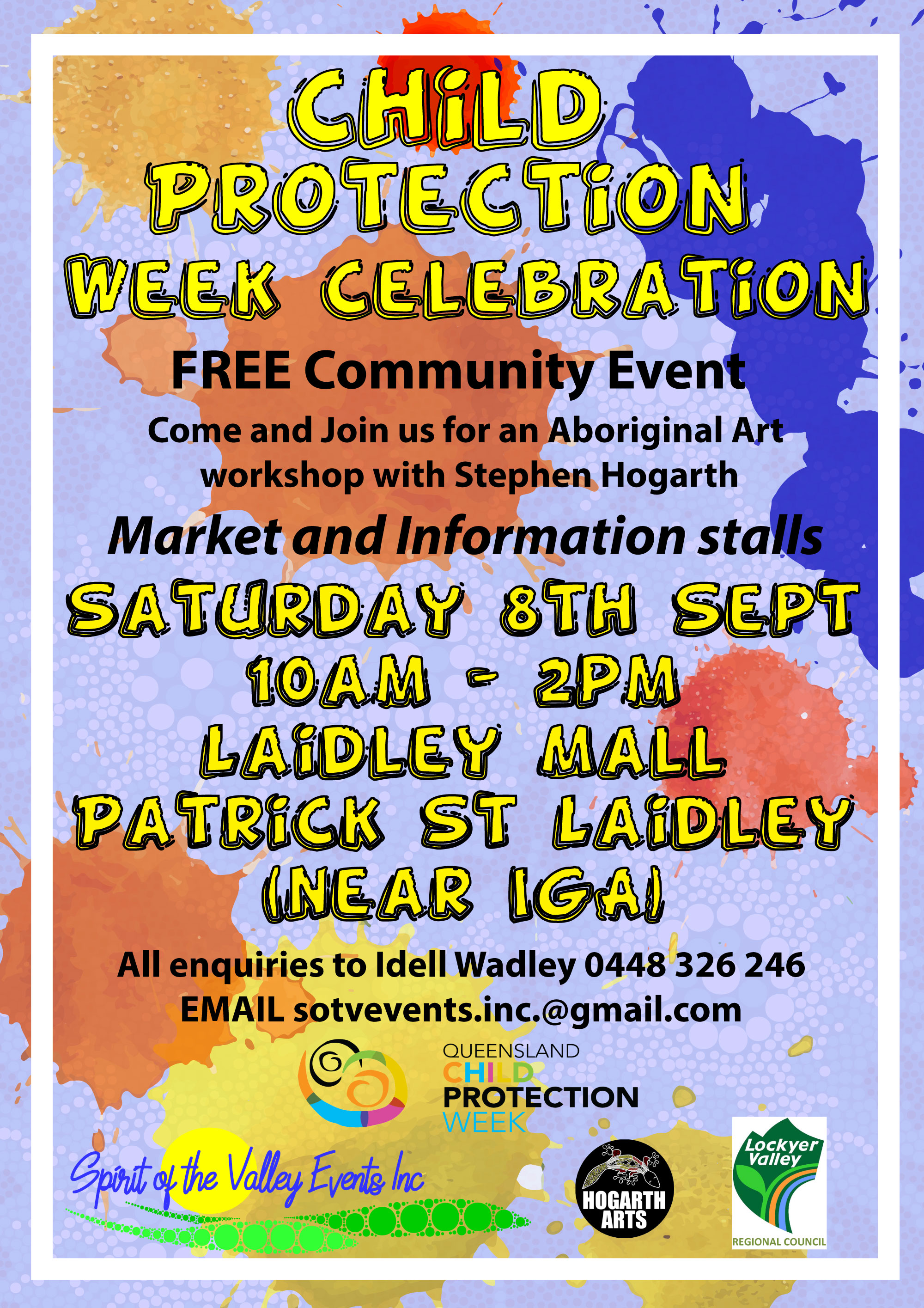 Discover the use of symbolism as language and expression in Aboriginal Art.
Tell your story with this free community workshop and create a community canvas to be used at local events.
Workshops run between 10 am and 2 pm on the day with all materials supplied.
Visit Aboriginal marketeers  and information stalls with information on Child protection,health and wellbeing.