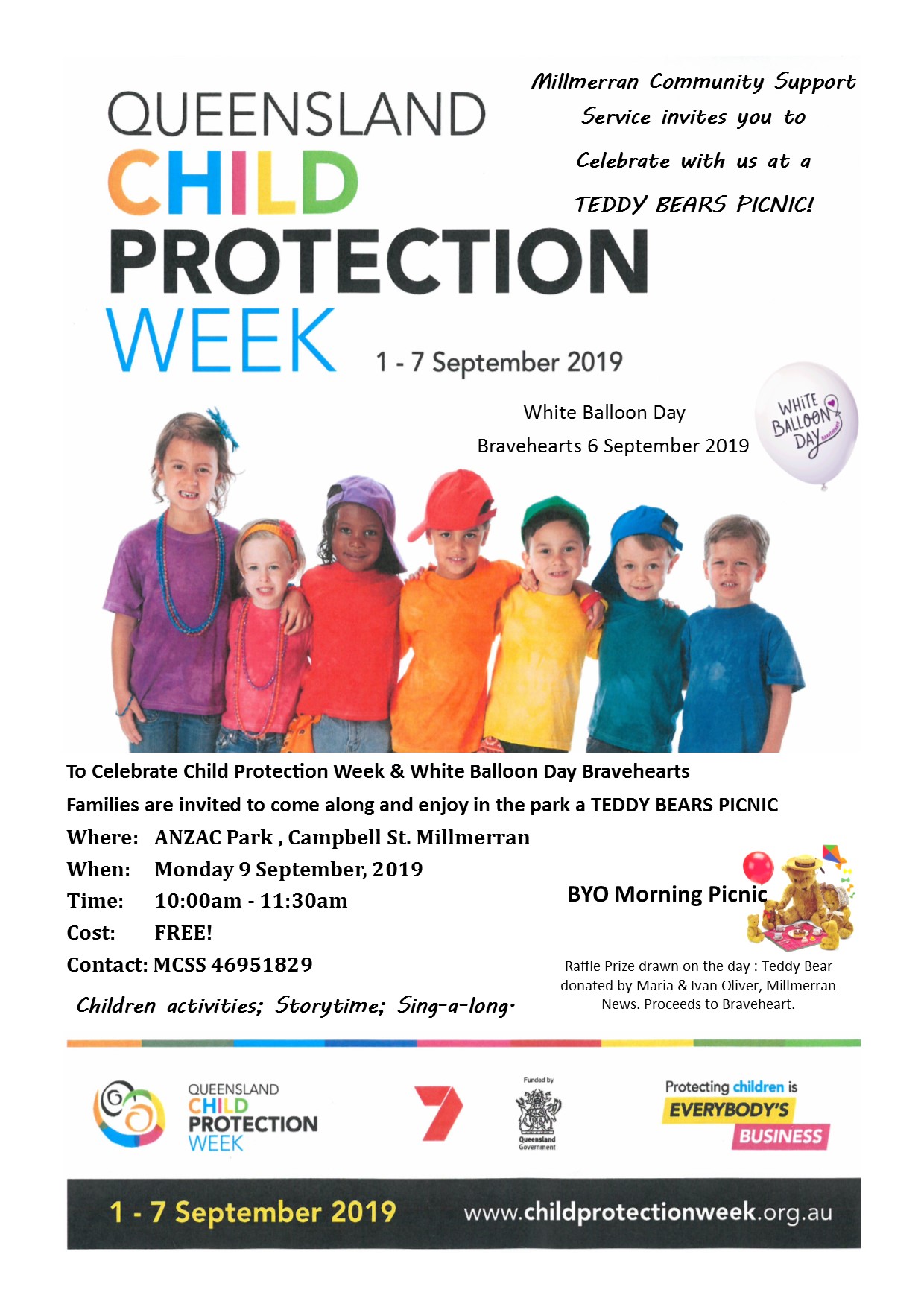 Celebrating Child Protection Week with a Teddy Bears Picnic in  Anzac Park, Millmerran from 10:00am to 11:30am.
Children Activities;  Sing-along;
Millmerran Fire Brigade, Millmerran Ambulance & Millmerran Police will be having turns at story telling !
BYO Picnic Morning Tea; Bottles of water and oranges supplied.
Proceeds from the raffle of a Teddy Bear donated by Maria & Ivan Oliver (Millmerran News) will go to Bravehearts White Balloon Day.