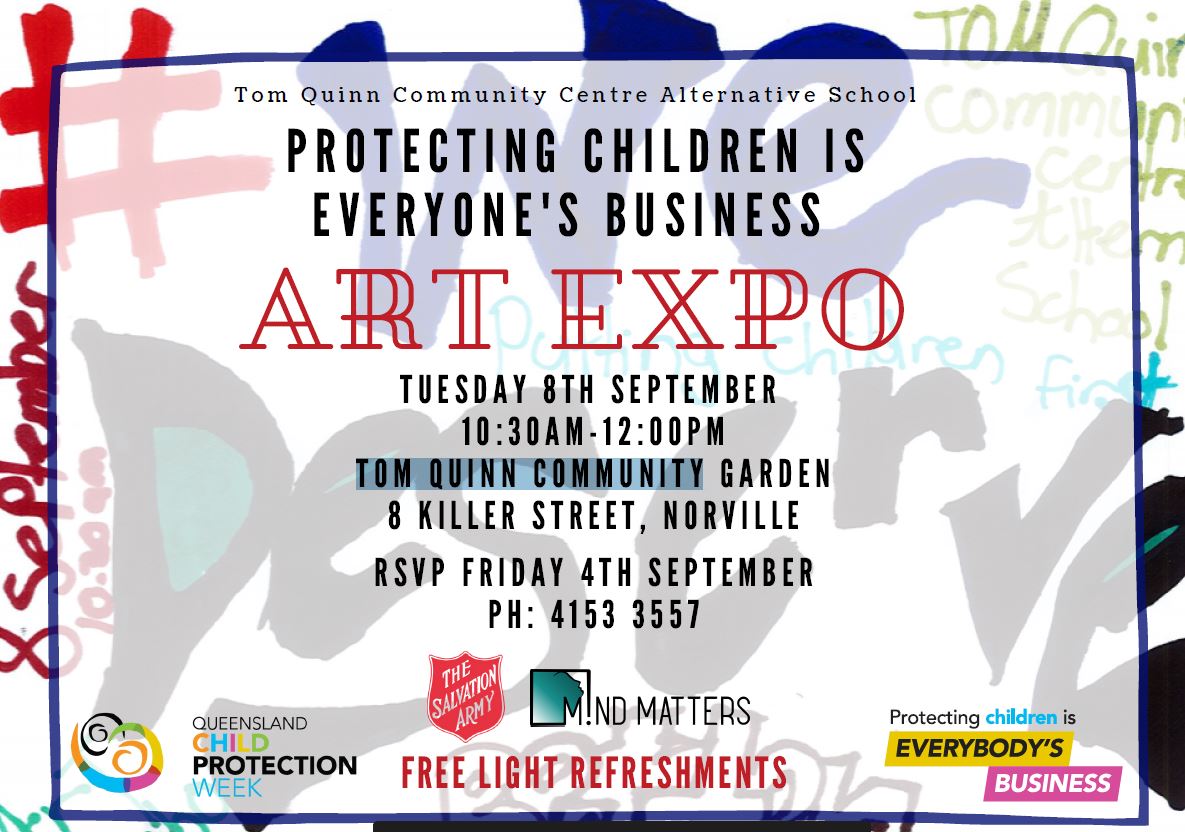 The students at Tom Quinn School will showcase an art exhibition with artworks based on the theme Child Protection is Everybody's Business.
Designs include screen printed shirts to clay sculptures to spray painted canvas.
They were set the task to come up with a hashtag based on one of the children's rights that they have been learning this term to finish this statement, #WeDeserve…. This is then the theme of their artwork.
TQCCAS Art Exhibition Flyer_Child Protection Week 2020
Community members are invited to view the artworks on
Tuesday 8th September
10:30am – 12:00pm
Tom Quinn Community Garden
8 Killer Street, Norville
RSVP Friday 4th September 
Ph: 4153 3557