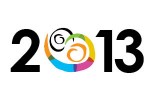 MEDIA RELEASE: 29TH August 2013
Excellent programs, staff and volunteers dedicated to helping protect children and young people from abuse and neglect will be recognised at the Queensland Child Protection Week 2013 Launch and Awards ceremony today.
Queensland Child Protection Week Committee Chair, Kelly Bucknall, said the awards would be presented following the launch of Child Protection Week 1-7 September. "The awards honour the hard work of the champions who work to protect children and young people from neglect and abuse,' Ms Bucknall said.
[divider
Event Details
Media Conference: 12 midday (sharp) on Thursday 29 August, Speakers' Green, Parliament House Brisbane.
Awards Ceremony: 1.00pm Premier's Hall, Parliamentary Annexe, Level 4, Parliament House. Media welcome to both.
[hr]
Click here to see a full list of winners and the resulting photographs of the day
Child Protection Week events receive more than $105,000 in Queensland Government funding to promote the message that protecting children and young people is everybody's business.