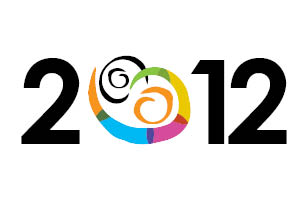 Media Release. 30 August 2012
Police, child care workers, Indigenous programs, sexuality educators, volunteers and the media will be  recognised for their dedication, hard work and commitment to the protection of children and young people  at the Queensland Child Protection Week Launch and Awards ceremony today.
Queensland Child Protection Week Committee Chair, Kelly Bucknall, said the awards would be presented at an afternoon ceremony on Thursday 30 August at 1.00 pm at Parliament House. This event is also the launch of Child Protection Week 2-9 September.
The awards recognise the champions striving daily to make Queensland a safer place for children andMs Bucknall said. The following awards will be presented today:
Professional (Government) Award Winner: Paul Griffiths, Queensland Police Service,Victim Identification Manager, Task Force Argos.
CONTACT: Police Media 07 3015 2444
Professional (Non-Government) Award Winner: Kieran Smith, Director: SafeKIDS program, ACT for Kids.
CONTACT: 0418 794 911
Volunteer Award Winner: Katherine Plint, Founder and Executive Officer, Hannah's Foundation.
CONTACT: 0423 869 063
Regional Program Award Winner: Wee Care Shared Family Care – Townsville.
CONTACT: Lynda Cameron 0419 703 393
Education Initiative Award Winner: Family Planning Queensland: Multicultural Women's Health (FGM) Project.
Winner: Family Planning Queensland: Creating Conversations Project.
CONTACT: Janelle Weissman 0423 408 830
Youth Participation Award Winner: Project Booyah.
CONTACT: Detective Senior Sergeant Ian Frame 5514 7811 or 0467 809 626
Community Initiative Award Winner: Sunshine Coast Regional Child Protection Week Committee.
CONTACT: Detective Senior Sergeant David Somerville 0407 024 165
Media and Communications Award Winner: Daniel Hurst, Journalist, Brisbane Times.
CONTACT: 0408 246 920
[divider]
Contact:
Kelly Bucknall
Caitlin King, Child Protection Week Project Officer